Sales Management
Freedom2Act Sales Portfolio Management™ provides a decisive overview of customers and prospects. It is designed to address the growing difficulty of qualifying prospects quickly, before time and energy are wasted. It helps determine if a new client or project is a good fit and a profitable use of finite resources as where to focus.
Strategic Planning and Risk Management
Freedom2Act Strategy Review™efficiently helps management to identify the strong and weak spots, and to quickly start mitigation initiatives leading to a strengthening of the defenses.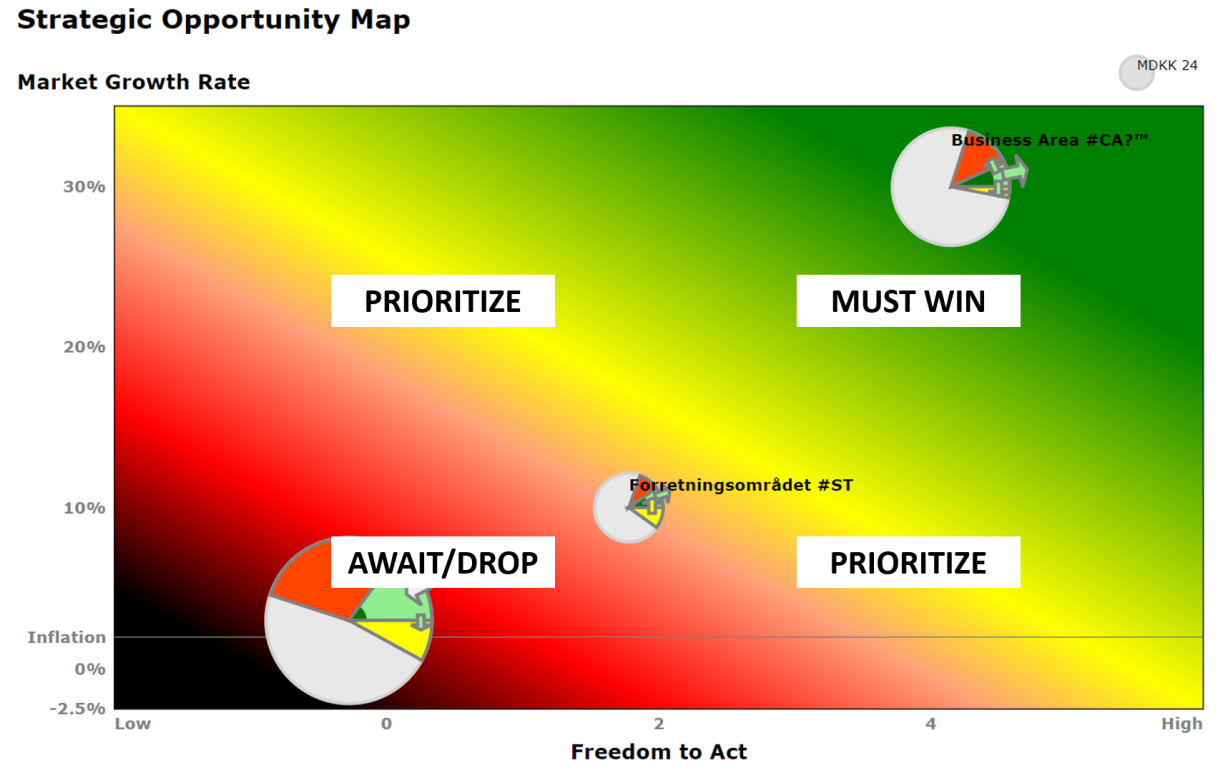 Imagine your business as a warrior with weapons and armor.
The armor and weapons consists of 140+ internal and external factors that are favorable and unfavorable to achieve the business' objective. These include the business' relations with its customers, competitors, suppliers, owners, the business' human and physical resources, public regulations, pressure groups, and many other stakeholders and business-related factors.
The warrior's chance of long term survival in war depends not only on the sharpness of his weapons relative to the opponents but equally well upon the robustness of the armor.
The armor has strong and weak spots. Any weak spot in the armor may lead to the warrior's death or being seriously hurt.
As for the warrior these key success factors are critical to your business:
· Identify and exploit your strengths,
· Identify weak areas and strengthen these
· Avoid wasting time and efforts on strengthening of strong areas.